Alchemy Florida Water: Travel/Pocket size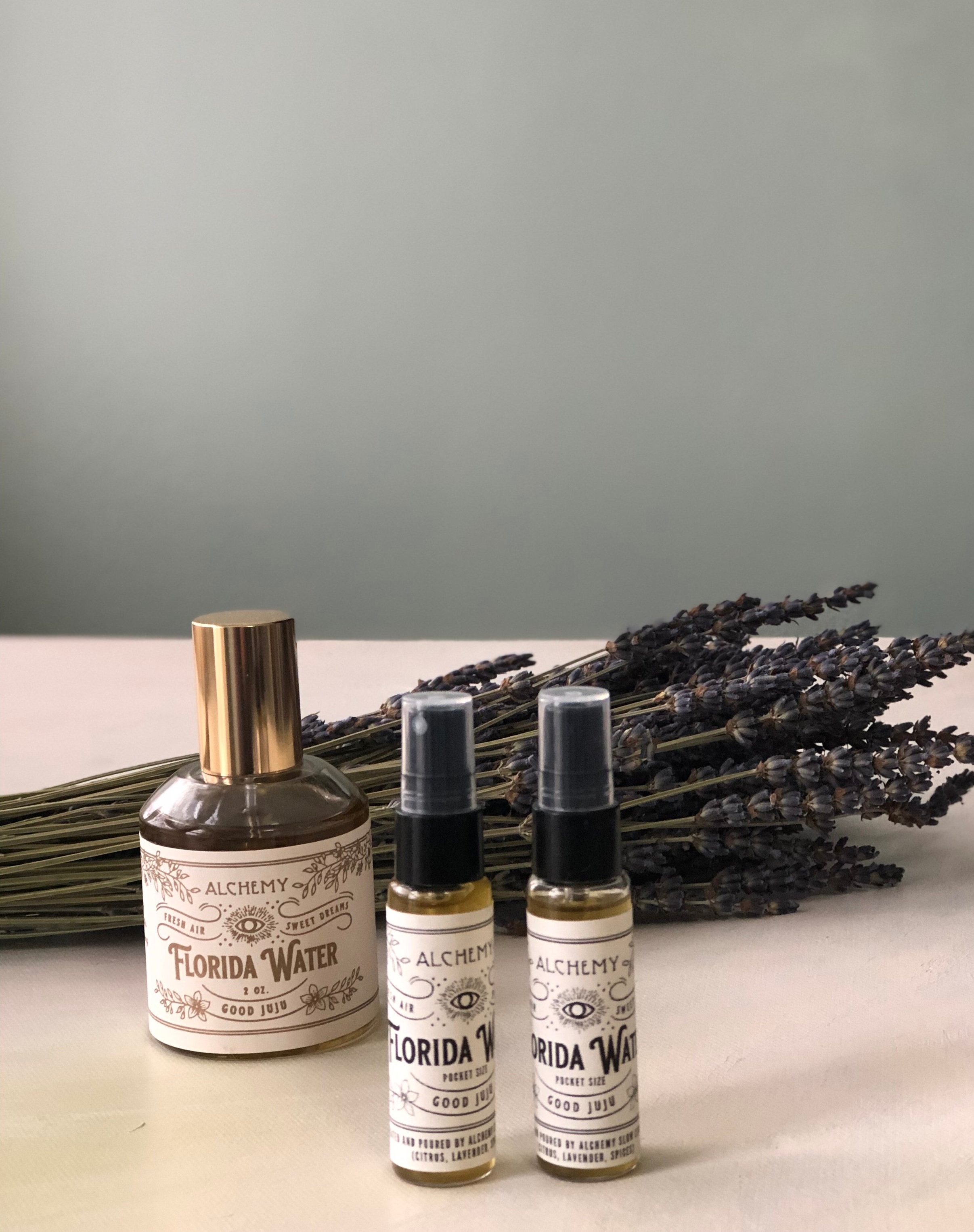 Alchemy Florida Water: Travel/Pocket size
One for the gym bag, one for the road.
Florida Water is a perfumed spirit by Alchemy: formulated as a classic cologne with citrus, spices, and lavender. Alchemy Florida Water is an uplifting fragrance with some tenacity.
Use yours to freshen linens or spaces and to scent the body.
Want ideas for using Alchemy Florida Water? Read more here.
The 10 mL pocket-sized Alchemy Florida Water is easy to carry along, and it's the exact same formula as the Full Sized bottle.
Pack (5) and Bundle (10) discounted for easy gifting or as treats at events
EXTERNAL USE ONLY
Contents: tincture of organic lavender blossoms in grain alcohol. with orange blossom water, and plant essences including: blood orange, sweet orange, cedrat, neroli, rosewood, lavender absolute, lily ylang, nutmeg, allspice, and black pepper