Henna Powder for Body Art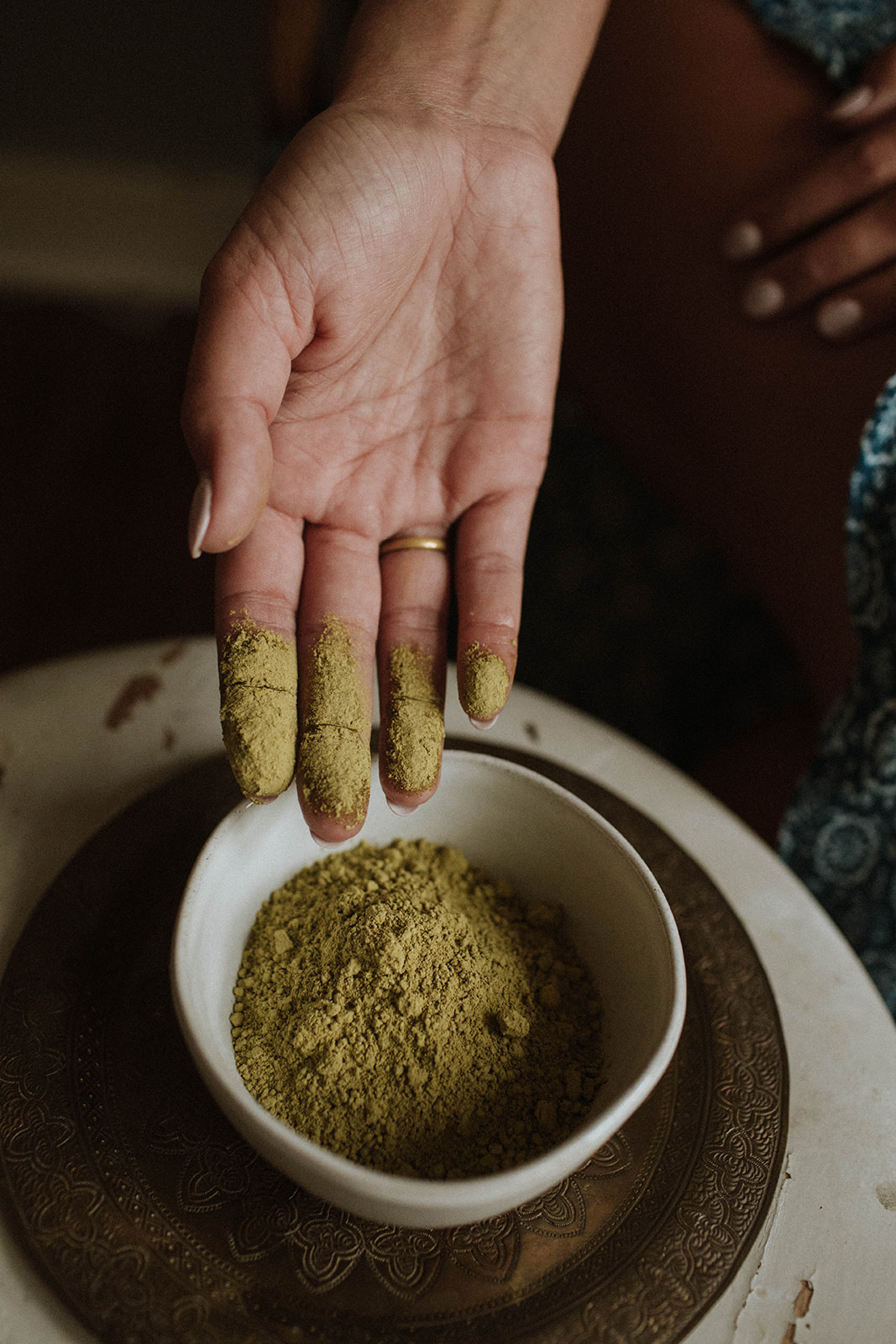 Henna Powder for Body Art
For the incredible henna stains, you need premium ingredients. Our Rajsasthani henna powder and essential oil blend will help you achieve incredible stains every time.
"Henna" is the Arabic word for the shrub that is harvested to make the designs on skin. Once harvested, the leaves are dried and milled. When the powder is mixed with water and essential oils to make a paste that stains the skin. The paste is painted on the skin to create body art that lasts 10-14 days.
Our henna powder comes with just the right amount of essential oils to blend into the paste for dark stains.
Inside the pouch: henna powder, pastry bag (for transferring paste to cones), essential oils, and directions for mixing at home
Use a recycled chip bag or cello from fresh flowers to create a cone and you're ready to go.
100% plants
Lawsonia Inermis is a plant native to parts of northern Africa, SE Asia and Indonesia. This fabulously sifted and high quality henna powder is from Rajasthan. It's the same henna we use in our henna studio for adorning the body.
Directions for mixing can be found here